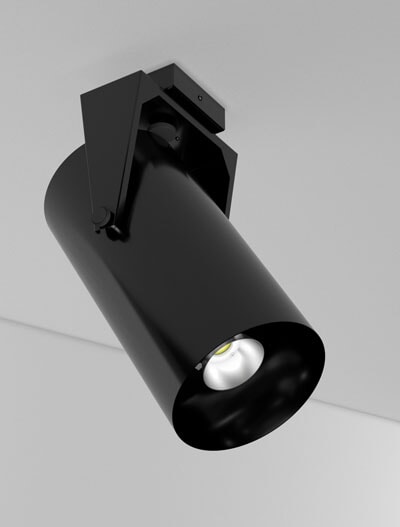 Chandler Series - Yoke Swivel
Click on a finish sample below to change fixture color:
More Finishes Available
Model Number
Lamping Code
Down Lamping
Circuit
Finish
Mounting
Options
IES
PDF

CH0819Y

GBO
5,000lm LED (32W)
1
PC
YS
D1
D2
D31A
GBQ
7,000lm LED (46W)
1
PC
YS
D1
D2
D31A
GBT
10,000lm LED (66W)
1
PC
YS
D1
D2
D31A
GBV
12,500lm LED (85W)
1
PC
YS
D1
D2
D31A
SAMPLE CATALOG NUMBER
Model Number - Lamping Code - Finish - Mounting - Diffuser - Options
Scale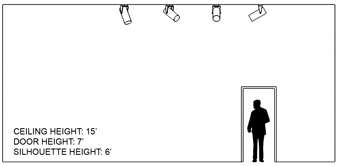 PRODUCT FEATURES
Fabricated and welded metal housing
Powder coated finish
The individual lamp swivels or tilts up to 90 degrees from the centerline axis.
These fixtures may be mounted at any angle from horizontal to vertical.
These fixtures are most often paired (right and left) just in front of and on either side of a stage or platform.
The corresponding (right and left) individual lamps are usually paired on an individual circuit to light and remove shadows in a particular zone.
The LED lamps use a removable reflector that is available in medium flood (R2) and wide flood (R1)
Standard LED color temperature is 3000K with 80 CRI. Contact us for other color temperature or CRI options
UL / cUL or ETL / cETL listed
Contact Us for more lamping options.
Abbreviation Key
Dimensions
Finish Types
Mountings
Louvers
Dimming
D1
LED 0-10v dimming options include integral 120-277v dimming drivers
D2
LED Triac/ELV dimming options include integral 120v dimming drivers
D31A
LED 0-10v wireless dimming options include integral 120v dimming drivers and one wireless module